Secret US document reveals Lanka's 'Indo-Pacific' role?
The new Secretariat will focus on the current maritime security environment in the region and, among other things "discuss new areas of cooperation in the fields of maritime security and threats

A secret 2018 national security document titled 'US Strategic Framework for the Indo Pacific,' declassified on January 5 – with the Trump administration on its way out – describes the formation of such an entity, among its plans for India and South Asia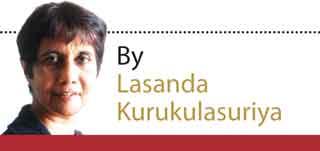 The launch in Colombo of a Trilateral Maritime Security Secretariat, for cooperation between Sri Lanka, India and the Maldives, merits closer scrutiny. This is on account of revelations contained in a newly declassified document from Washington that could throw light on the provenance of the new entity.
http://www.dailymirror.lk/opinion/Secret-US-document-reveals-Lankas-Indo-Pacific-role/172-207974